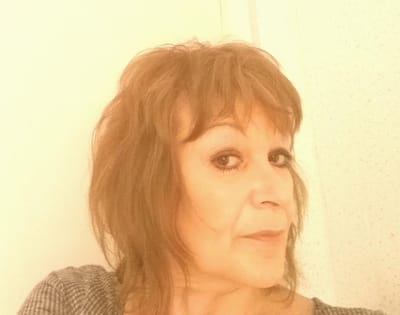 Have a read of the great Editorial kindly published by Bev Hart, Publisher/Director of inside72 magazine in the September 20 issue.
Click here
Hello! My Name is Lynda Gamble and I'm the Proprietor of Office Support.
With over 30 years (no, I'm not quite pre-historic YET, thank you!) of Office Work and Management experience, I'm currently enjoying helping out small local businesses and sole traders during these strange Covid19 times.
I have worked in small family run businesses, very large multi site operations plus a spell of running my own wedding floristry business. Every new opportunity taught me new skills and presented me with new and different challenges...... the dog who had an accident on the carpet in front of the Boss's desk, the colleague who swapped a grated cheese lunchtime sarnie with one containing perfectly grated yellow soap.... Fortunately the dog belonged to the Boss, unfortunately the sarnie belonged to the Manager. My working life could never be described as dull.
Despite the light hearted side of work, I understand only too well how stretching the limited financial resources of a small business can take a toll on affording permanent and competent staff to carry out the essential Admin and Accounts functions which are "a necessary evil" if you aim to succeed in business. It's commonsense to only pay for help when you need it and thereby save your precious money for growing your Company in the months (and hopefully years) to come.
If your paperwork mountain is growing by the day, your idea of Accounting is throwing receipts into a cardboard box and the whole situation is turning into the stuff of nightmares, then why not get in touch and let me nip in and take the box and the worry away with me? Have a think about it, it would be great to hear from you.
Have a look at my LinkedIn profile:-
https://uk.linkedin.com/in/lyndagamble
(References available should you need to see them).